Michael Jones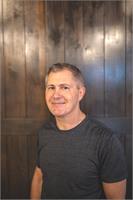 Michael has been practicing yoga since 2005. Incredibly talented and dedicated teachers aided Michael in his yoga journey; but he feels particularly fortunate to have received his 200-hour certification from Diana Vitantonio and Soul Activists in 2012. Michael then completed a 200-hour course with Sandy Gross, Baptiste assisting training, and other continuing education courses.
Sharing yoga with others is a gift for which Michael is humbled and grateful. In his class, you will be challenged and supported in both mind and body, and encouraged to inquire and explore the limits of your practice. Michael's calming voice will guide and challenge you through thoughtful vinyasa sequences reinforced by breath & alignment cues and supportive assists.
Michael's goal is to enable each student to mature his or her practice to that place where yoga transcends the studio and permeates life: a life with a calm mind, a full heart and a free spirit. He believes that the most important yoga practice is what we do with the 23 hours of the day we are not on our mats. When not practicing yoga, you can find Michael in his workshop building furniture or off riding something on two wheels.
"Happiness is when what you think, what you say, and what you do are in harmony." – Ghandhi
Michael Jones instructs the following:
Based on the teachings of Baron Baptiste, this 75-minute Power Vinyasa class incorporates strength, flexibility, balance, cardio, and physical and mental stamina all in one! Be prepared to break a sweat as the studio is set between to 90 degrees. The deeper your connection of movement and breath becomes, the more the heat begins to build inside as opposed to around you, leaving you fully charged and present in each pose. Practicing in a heated environment increases your flexibility as it opens and loosens your muscles. Bring a towel and water bottle in with you, both of which we have available for sale at the studio.

*The heat is not for everyone and can be overwhelming at times/upon your first visit. Listen to your body! Exit the class at any time if need be and a desk yogi will be there if you need anything.




Suitable for intermediate yogis: some prior yoga experience recommended. /

Balancing classes: Yin Yoga, Restorative Yoga, Gentle Yoga, Deep Stretch Vinyasa




Welcoming students of all levels, this 75-minute class is based on linking your breath with your movement, leaving you energized and focused throughout. Vinyasa classes are richly infused with classical yoga teachings such as sun salutations, basic inversions and back-bends along with pranayama and light meditation to tame the mind and open the heart. The room will be moderately heated between 75-78 degrees. Bring a towel and water bottle in with you, both of which we have available for sale at the studio.




Suitable for all levels: some yoga experience recommended but not mandatory. /

Balancing classes: Yin Yoga, Restorative Yoga, Gentle Yoga, Deep Stretch Vinyasa




This is a 60-minute Power Vinyasa class. Be prepared to break a sweat as the studio is set to 90 degrees. The deeper your connection of movement and breath becomes, the more the heat begins to build inside you as opposed to around you; leaving you fully charged and present in each pose. Practicing in a heated environment increases your flexibility as it opens and loosens your muscles. Bring a towel and water bottle in with you, both of which we have available for sale at the studio

*The heat is not for everyone and can be overwhelming at times/upon your first visit. Listen to your body! Exit the class at any time if need be and a desk yogi will be there if you need anything.

Suitable for intermediate yogis; some prior yoga experience recommended. /

Balancing classes: Yin Yoga, Restorative Yoga, Gentle Yoga, Deep Stretch Vinyasa