Maria Oriti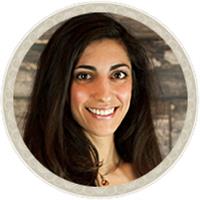 Maria initiated a steady yoga practice since 2008 while serving as a "Desk Yogi" at Harmony Studios, determined to get as many free classes as she clocked hours in exchange. She has always found physical movement to provide an outlet for self-exploration and expression, as often experienced throughout her background in dance and performance.
Her passion for Yoga grew from recognizing this connection and the effect it has to improve one's sense of well-being and manage pain. She received a certification at the 225-hour level with Yoga Alliance from Spyngaflows in Cleveland Heights. Her classes aim to direct the benefits of yoga in an accessible way for any body type. While guiding you to discover awareness of your alignment and encouraging you to find stillness through breath, she sets the tone for positive reflection so that you may be rewarded by your own personal growth, capability and power as you practice.
Maria Oriti is currently not instructing any classes.