Molly Dindia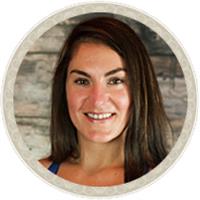 Molly has been a fitness professional & Yoga practitioner for six years. She graduated from Cleveland Yoga Teacher Training in early 2008. Cleveland Yoga's program is inspired by Baron Baptiste Power Yoga. Molly is a 200-hour level Registered Yoga Teacher (RYT) with the Yoga Alliance. In 2002, before discovering the abundant joys and benefits of Yoga, Molly became an ACSM certified Group Fitness Instructor, making the rounds of Northeast Ohio as an aerobics and group strength training instructor.
"I hope to convey the exceptional mind-body experience that is Yoga through my passionate teaching style. Health, healing, and self love are the major messages and tools I want to help students discover. In my classes, you will stretch, sweat and de-stress with fun yoga poses and good tunes."
Molly Dindia is currently not instructing any classes.